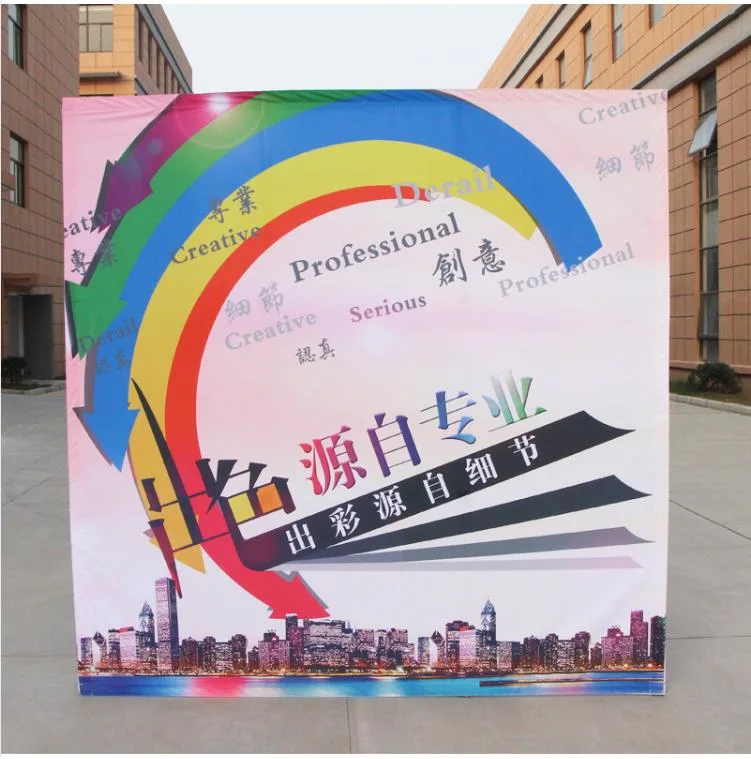 These "pop up displays" can enhance your company's presence at your next event.
The "pop up displays", also known as exhibition booths, offer a great way to market your business at trade shows, conventions, and expos.
These pop up displays feature a straight, brushed aluminum frame that is lightweight, yet sturdy.
Custom graphics attach to the frame with Velcro? adhesives, while printed end caps offer a polished look.
Your 1 graphics are printed onto a high quality knitted polyester with a 720dpi resolution.
The fabric used is durable, flame retardant, and slightly stretchy to reduce wrinkles.
The entire portable display can be set up and taken down within minutes.
We also sell these pop up displays with four floodlights to accent your graphics.

Designed with portability in mind, these pop up displays include a carrying oxford bag that makes traveling from show to show a breeze.
The bag is made of oxford,if you need other case please email us.
All of the pieces of the display easily fit inside of the bag, however, the capacity is limited.
You must remove the graphics from the frame, and place them atop the frame while packing the bag.
The pop up displays will not fit inside the travel bag with the graphics attached.
Detaching the graphics from the frame takes just a few minutes.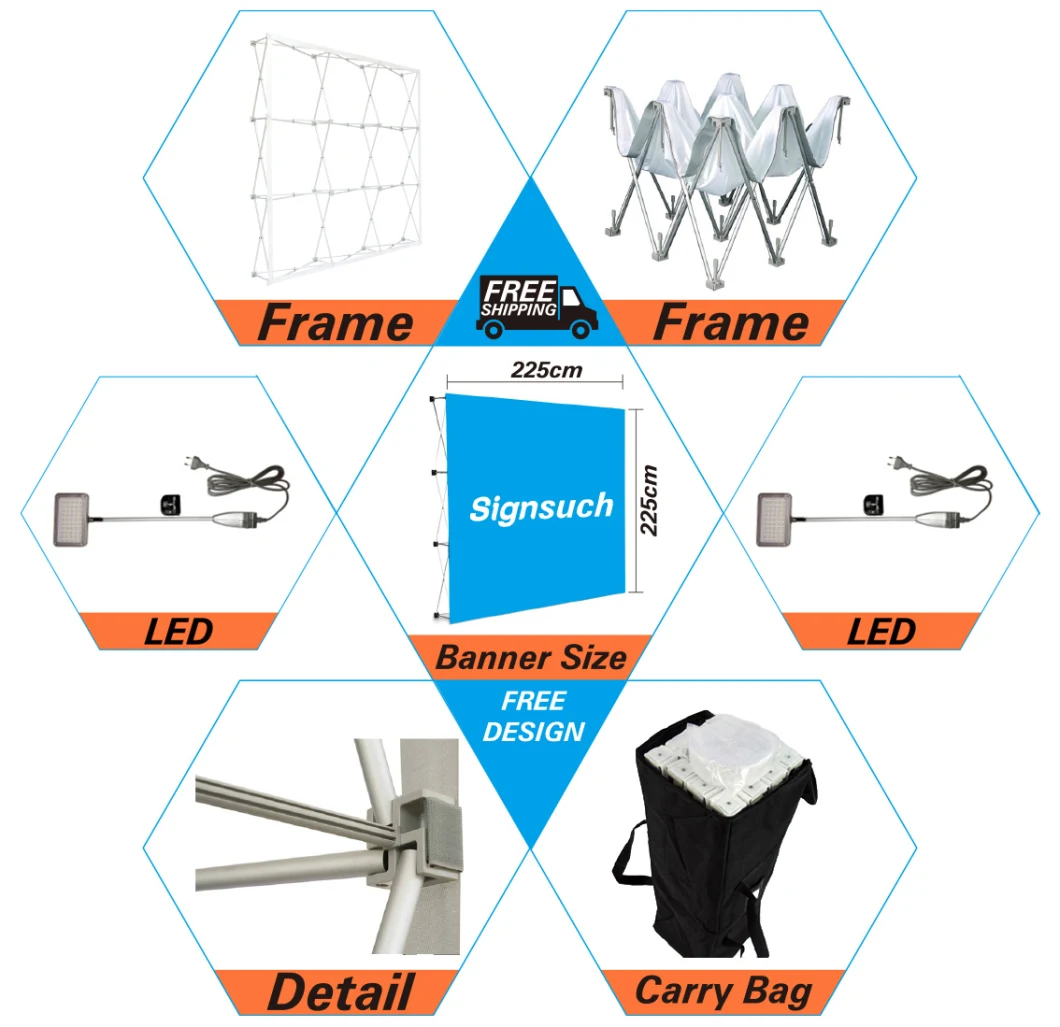 PACKAGE INCLUDES :
1Piece 3x3 (2250x2250mm) Pop up display frame;
1Piece Full color print Fabric banner;
fabric pop up display of high quality.
The easiest and most effective way to get a professional background to your exhibition.
Take only 1 minute to assemble.