Cheap Price Indoor Promotion X Banner Display Stand

Perfect for trade shows, business promotions, and information display to walk-in customers, our durable X-Banner Stand is an easy and inexpensive way to showcase your business. This banner stand comes together very easily - taking 5 minutes to set up.

- Banner and high quality x-stand with carrying case are included.
- Accent your reception table.
- The x-banner is found at exhibitions, retail stores, and welcome centres. The lightweight design and quick assembly make this display an easy purchases for a number of uses. The X banner is a great way to advertise upcoming events or ongoing sales.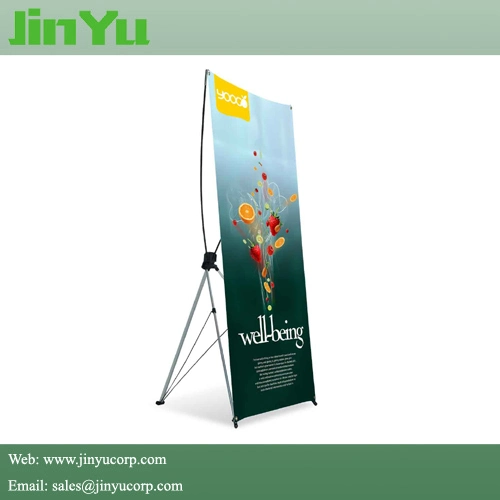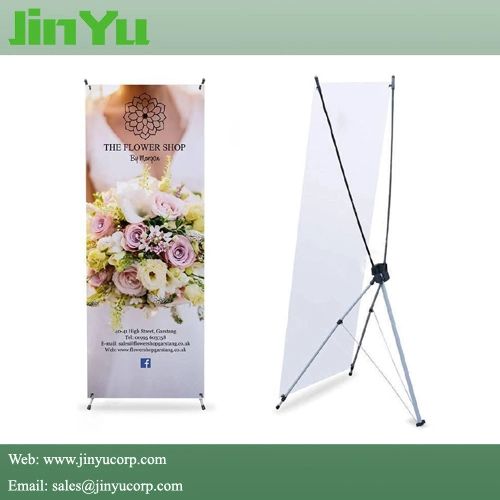 >>Specification:
| | | | |
| --- | --- | --- | --- |
| Code | Graphic Size | Net Weight | Packing |
| XB - Basic | 60*160cm, 80*180cm | 1.25kg | 15pcs/ctn |
| XB - Eco | 60*160cm, 80*180cm | 0.45kg | 50pcs/ctn |
X banner stands get their name because when set up, the banner stand frame looks like the letter X. This style of stand is extremely lightweight and simple with a reputation for being the best option for customers looking for cheap banner stands. Since they are so inexpensive, they are a great option for large promotions where stands and banners need to be presented in many locations at the same time. Product launches in showrooms or retail store displays are among the popular uses for X banner stands.
There are many different variations of the X banner style of banner stand, but they all share some common design elements. They each have one or two hubs with support arms that attach to the corners of the banner, usually with grommets. The arms are flexible like tent poles and create tension which holds the banner taught. They are extremely lightweight and pack into a small space, and they are among the least expensive banner stands available.
Since these are the only style of banner stand that is designed to hold a banner with grommets, it's a popular option for people who already have a banner and are trying to find an X banner stand to hold it. Because of this, we have styles that are adjustable to hold a range of different banner sizes. Other models are designed to hold a specific banner size and are not adjustable, but between all the models we offer, there is almost no banner size that won't fit one of these models.
If you need help finding the best x banner stand for your needs, give us a call or contact us via e-mail or live chat for assistance.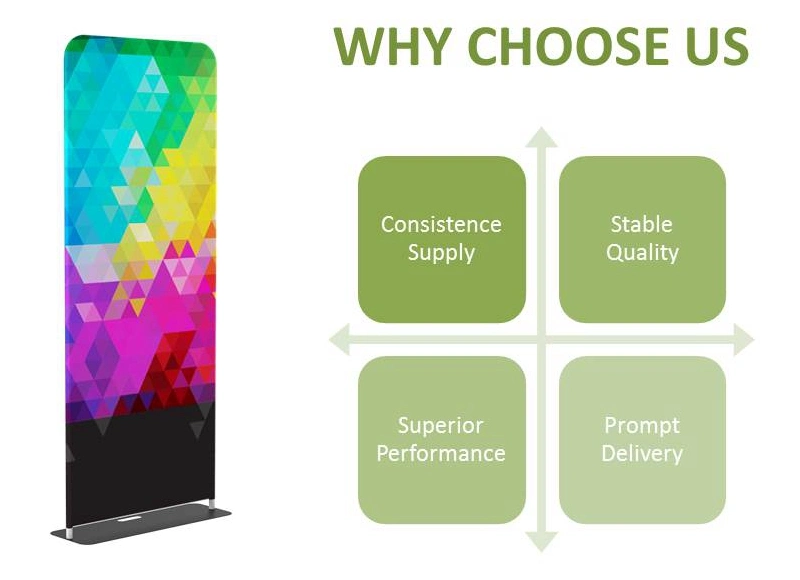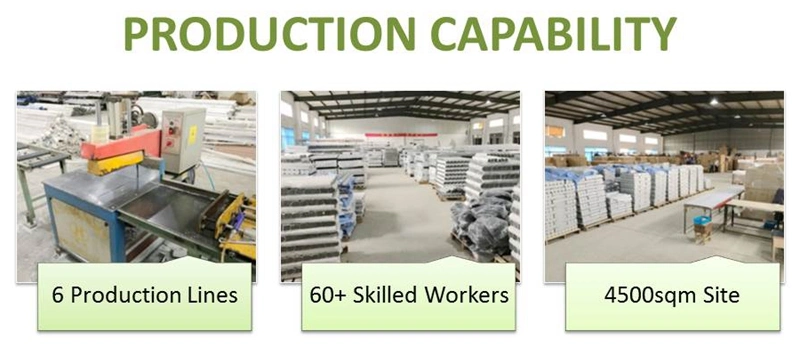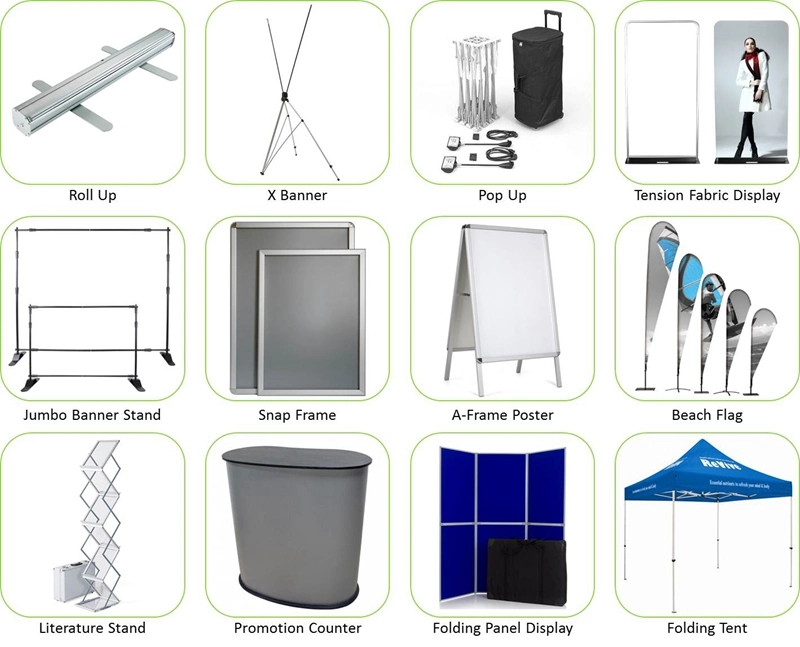 >>Company Information:
We're a company that is principally involed in manufacturing and distributing flying flag pole kits, pop up tents, slim LED light boxes, exhibition stands and kinds of inkjet print media. With the root firmly established in this field, JinYu continues to build successfully on over ten years of knowledge and experience.

Our portfolio has been expended and now include: Portable display equipment (feather flag banner, banner stand, advertising folding tent, silm light box, pop up exhibition stand, frame poster, promotion counter, roll up), inkjet print media (backlit film, display film, fine art canvas, textile banner).

With an excellent and well-trained staff, JinYu continues the tradition of excellent quality and promot deliveries. We like to nurture our customers' successes, a partnership of co-operation, mutual trust and development.
Welcome to inquiry!