Aluminum Foil Lid Yogurt Cup Aluminum Foil Lids For Yogurt
Product

Heat Seal Aluminium Foil Lid , Heat Seal Aluminum Foil Roll

Material

Aluminum-Plastic , Aluminum / Heat Seal Lacquer Coated

Material Struc.

ALU/PP Film Laminated or Lacquer Coated (Easy/ Uneasy Peel )

ALU/PS Film Laminated or Lacquer Coated (Easy/ Uneasy Peel )

ALU/PE Film Laminated (Easy /Uneasy Peel )

PET/ALU/PP,PE Film Laminated , PP or PS Lacquer Coated (Easy/Uneasy Peel )

Foil Thickness

20mic 33mic 36mic 38mic 40mic 42mic 50 mic , after embossing , 100mic-150mic

Usages

PP PS PET PE PVC Plastic cup top sealing

Yogurt milk cheese ice cream water juice beverage coffee tea cosmetic seasoning etc.

Features

Firmly flat sealing and Easy peel off

Printing

Rotogravure printing CYMK mode Up to 8 colors custom logo printing

Surface Treatment

For die cut piece normally Embossed on surface , worm embossed or liner embossed

For Roll form either smooth or embossed

Heat Seal Temp.

180-250 degree celsuis

Packing

1000PCS per box 18000PCS per carton if necessary pallets works

MOQ/Sample/

Delivery

MOQ . Normally 100000PCS can be negotiable depends on size

Sample. Free samples available

Delivery. 7-21 straight days up to your order quantity
Why Us
1. As a specialized Manufacturer and Exporter of Aluminum Foil Lids in China. We've been in this area over 20 years
We owned a 8000 square meters factory with Dust-Free workshop
We got rich experience in Quality Control & Lead Time
2. Experienced in doing business with big customers in the world
3. Fast delivery time for decent orders
4. All the raw materials we used for final products are passed SGS Test with FDA Criterion They're safe for food contact directly
5. Free samples could be well prepared in a very short time

About Us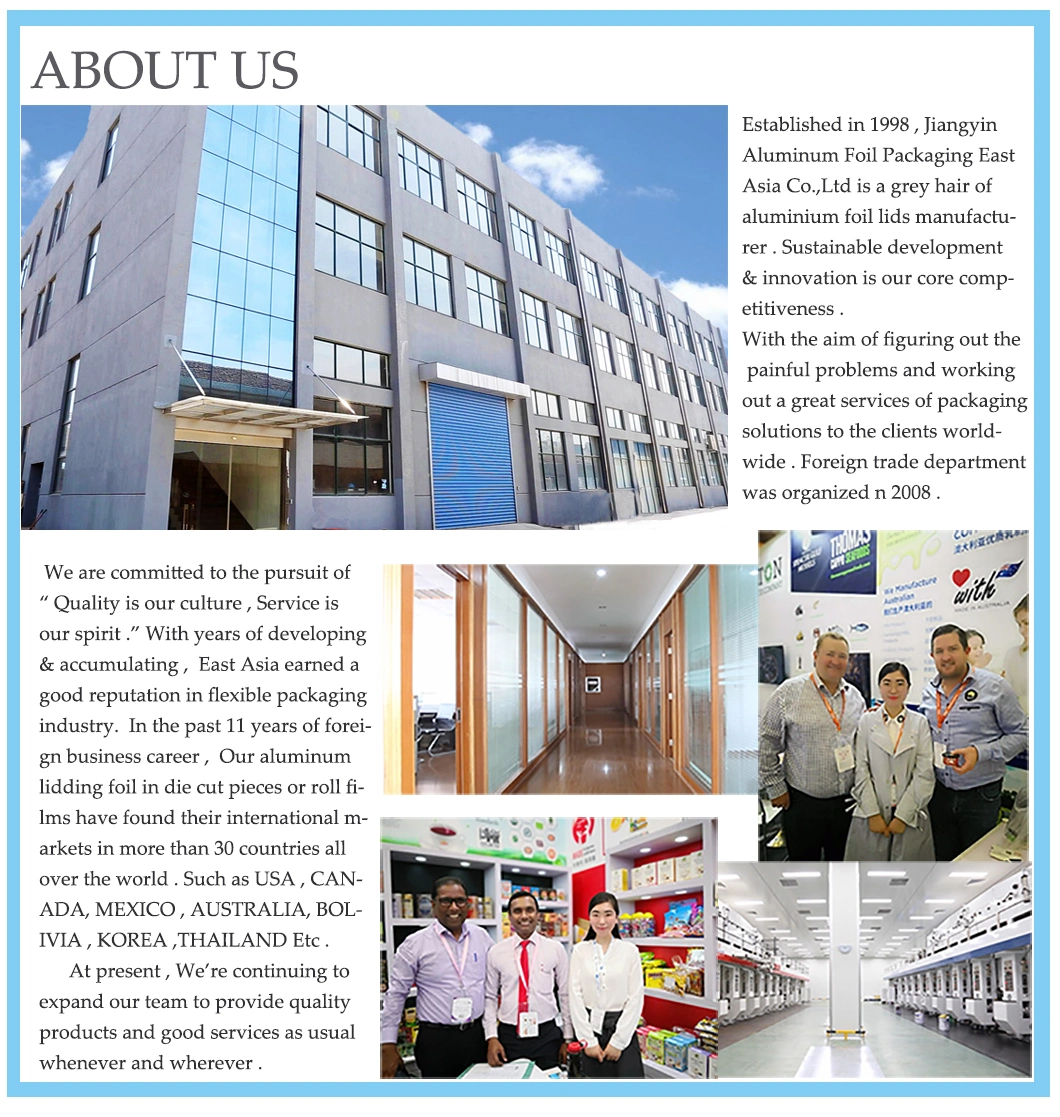 Established in 1998 , Jiangyin Aluminum Foil Packaging East Asia Co.,Ltd is a grey hair of aluminium foil lids manufacturer . Sustainable development & innovation is our core competitiveness.
With the aim of figuring out the painful problems and working out a great services of packaging solutions to the clients worldwide . Foreign trade department was organized in 2008 .

We are committed to the pursuit of " Quality is our culture , Service is our spirit ." With years of developing & accumulating , East Asia earned a good reputation in flexible packaging industry. In the past 11 years of foreign business career , Our aluminum lidding foil in die cut pieces or roll films have found their international markets in more than 30 countries all over the world . Such as USA , CANADA, MEXICO , AUSTRALIA, BOLIVIA , KOREA , THAILAND Etc .

At present , We're continuing to expand our team to provide quality products and good services as usual whenever and wherever .

Foil Heat Seal Lids Showroom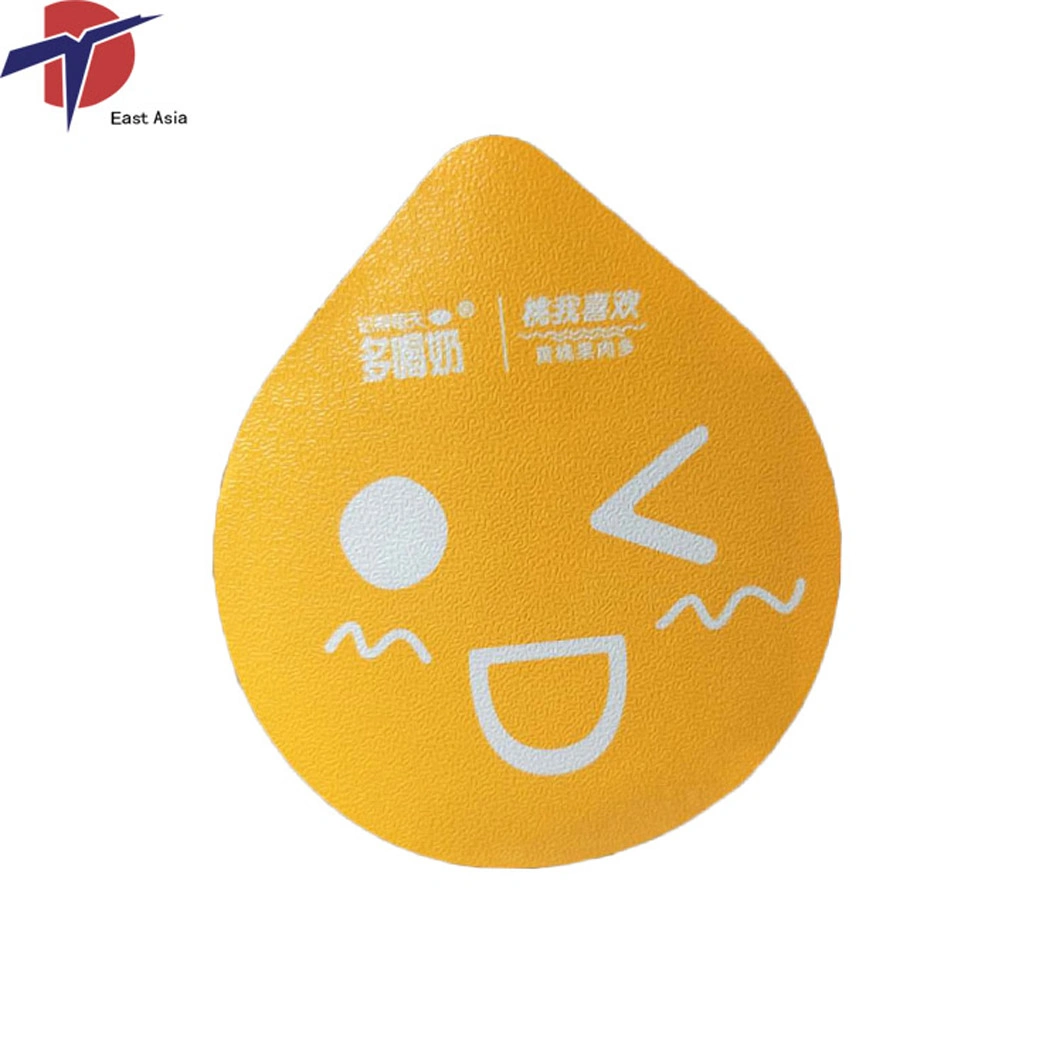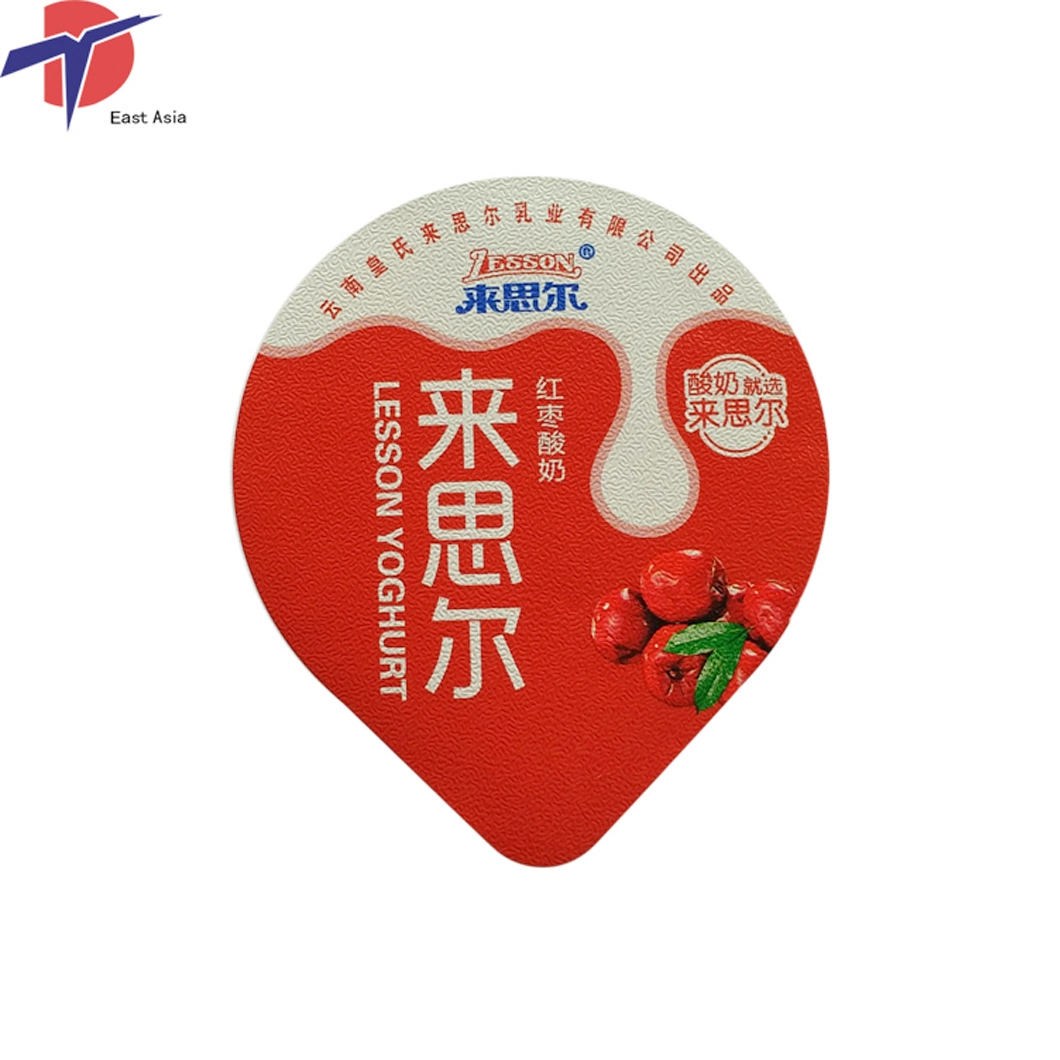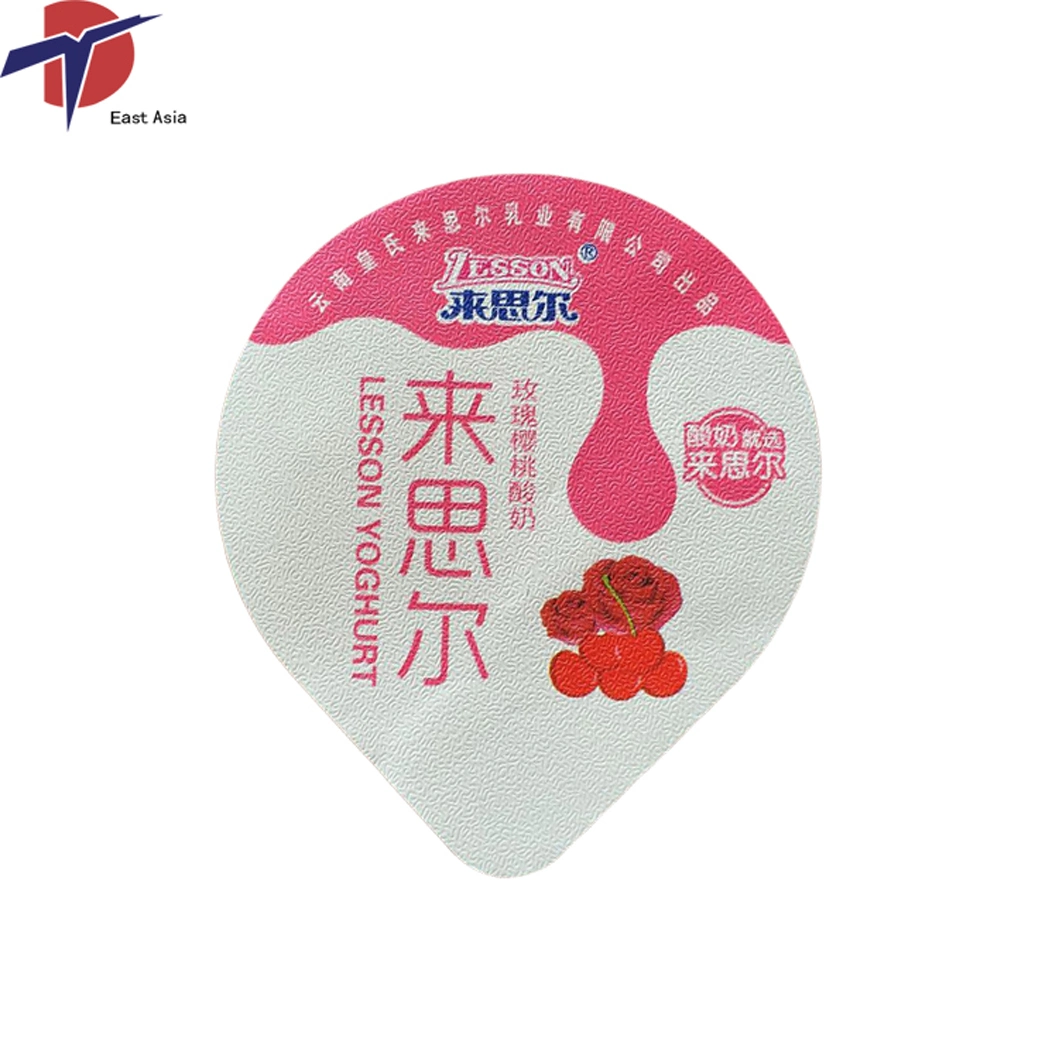 Foil Lids Applications
Aluminium foil is used to seal the top of plastic containers as well as acting as a very effective tamper-proof lid . The aluminium foil die cut lids prevents the product from deterioration & pilferage during distribution and storage. They can be crimped over the top of the jar or, more frequently, heat sealed to provide a more secure closure & sealing system. Range of aluminium foil lids acts as secure seals for sealing plastic containers for your valuable products packed in plastic jars and containers thereby providing your products super protection against pilferage and making them tamper proof.
Yogurt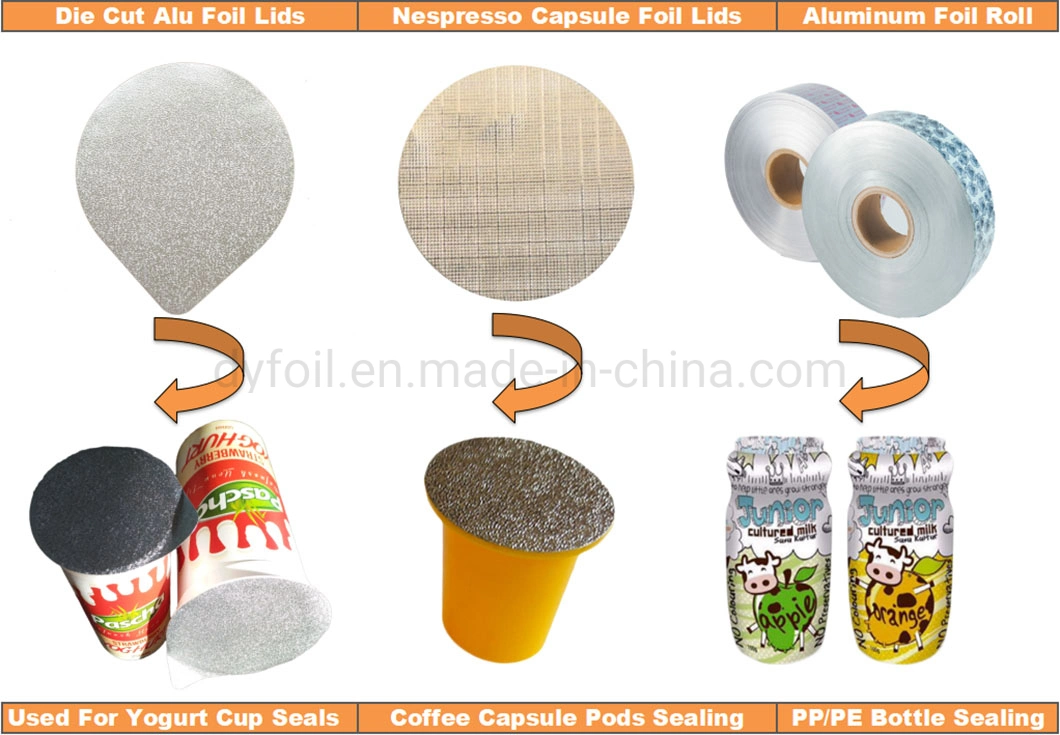 More Heat Seal Lids in Different Size & Shape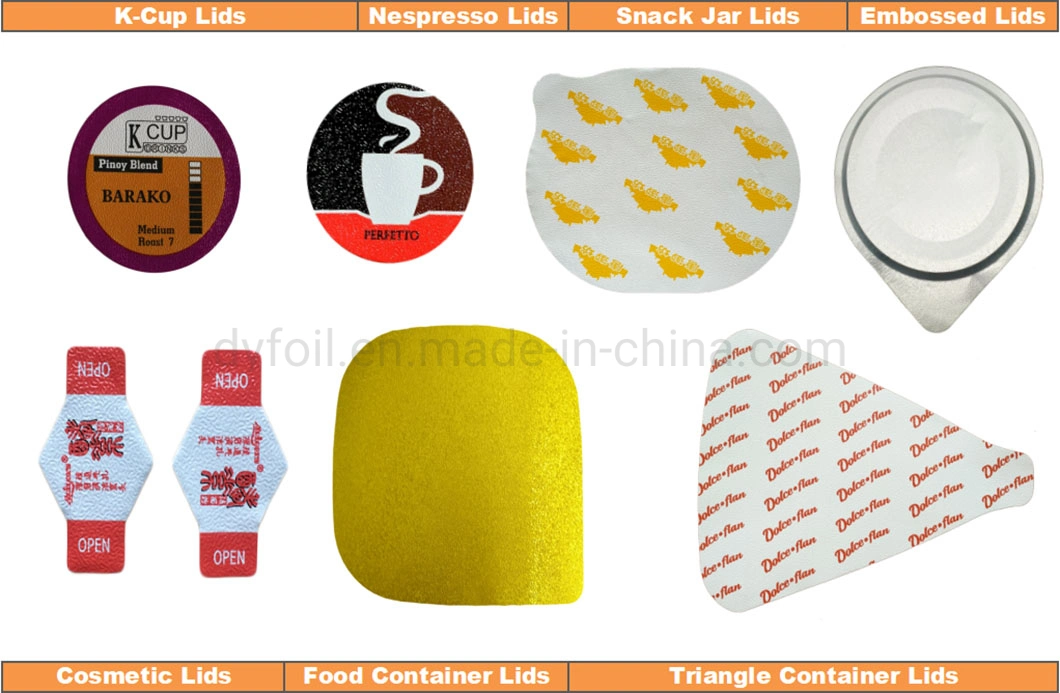 Common Features of Heat Seal Lids
No Leakage & Easy Peel without remains
Aluminum Foil Lids for plastic containers of HDPE/PP/PET/PS/PVC
Multi -Colour Printing up to 8 Colours
Embossed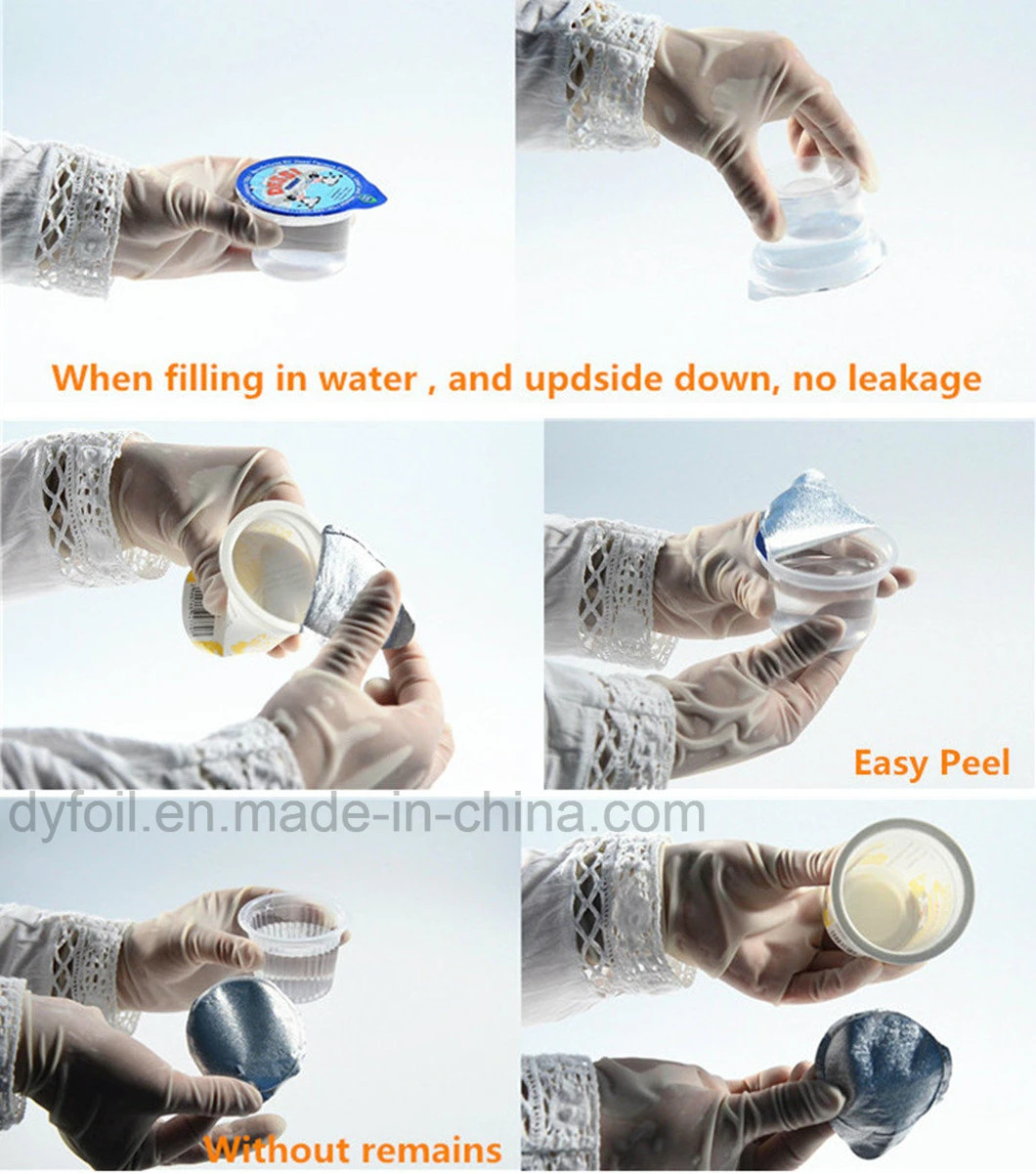 Foil Heat Seal Lids Production Flow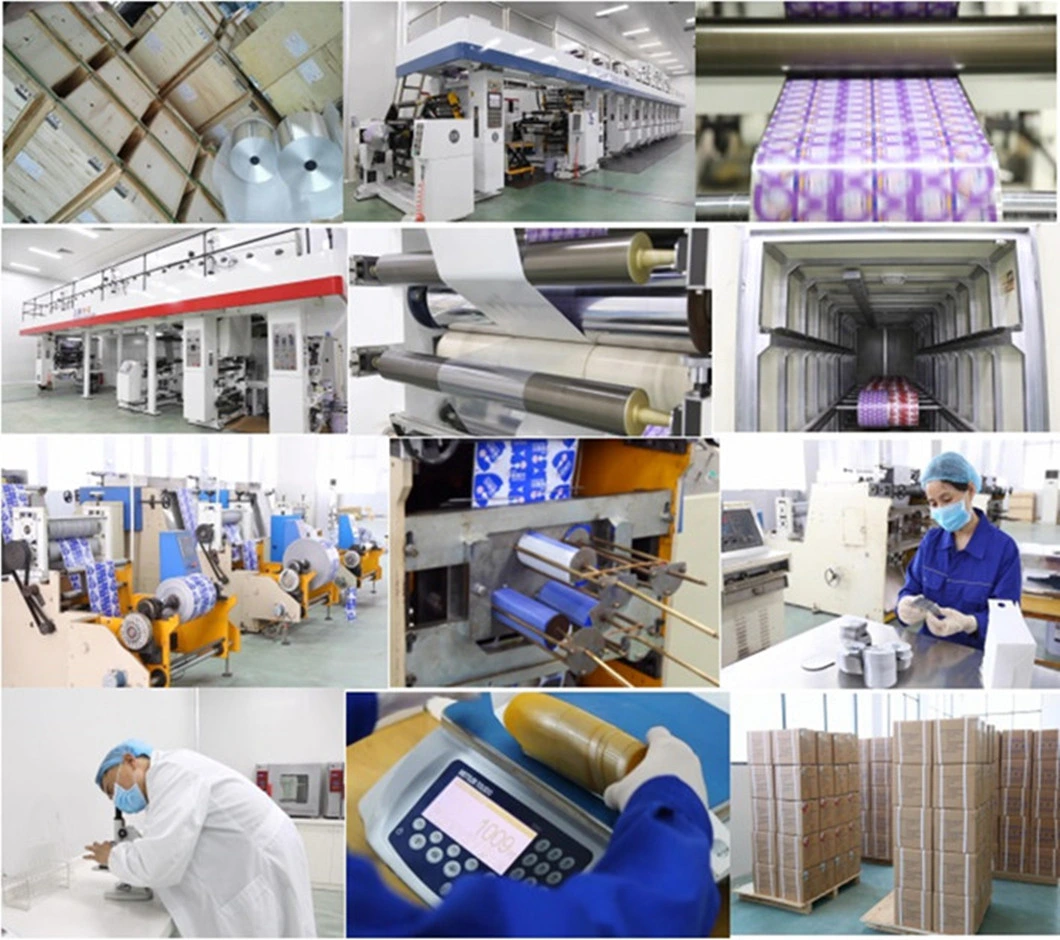 Packaging/Certificate
We packed 1000PCS foil lids per box, 18000PCS per carton, 48 cartons or 60 cartons per pallet .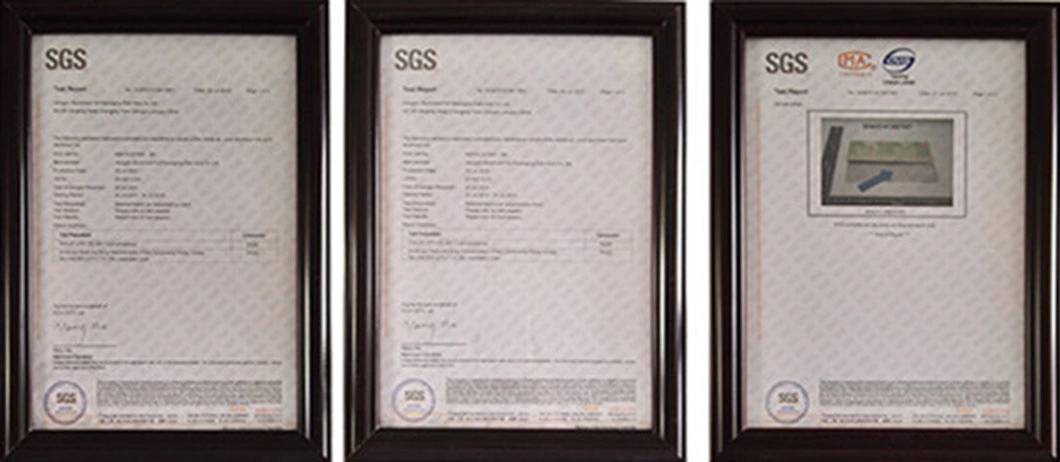 Business Parterner
So far , Our aluminum foil lids in die cut pieces or roll films have found international markets in USA, France , Australia etc. And got good reputations with stable quality and lead time.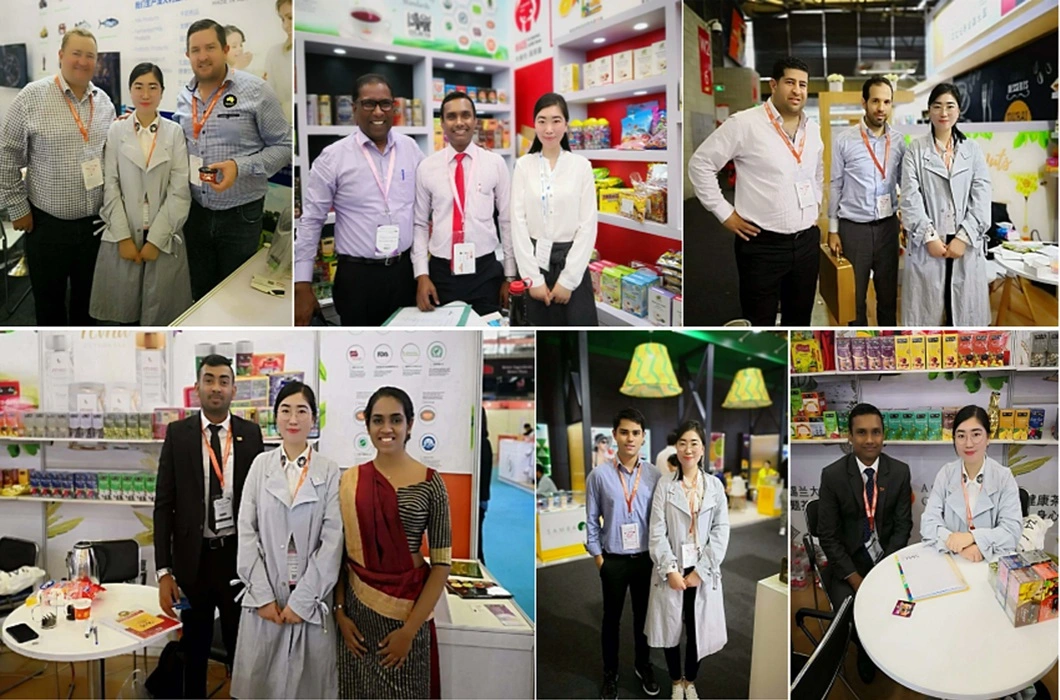 FAQ

Q. Are you a manufacturer ?

A. Yes, since established in 1998
Q. How to seal your foil lid to the cups
A.Our foil lid is heating sealing type, you may buy a sealing machine to do that
Q.Can you print our logo on the foil lid ?How many colors you could print ?
A. Yes , sure Normally up to 8 colors
Q. Do I need to pay the printing plate cost every time or just once ?
A. Only once as long as you won't change the artwork next time

Q.What about the delivery time ?
A.For samples , usually 3 working days
7-14 straight days for mass production after getting order confirmation